Rural Regions Connect Virtual Conference - January 28th!
Posted On:
Friday, January 22, 2021 - 2:24pm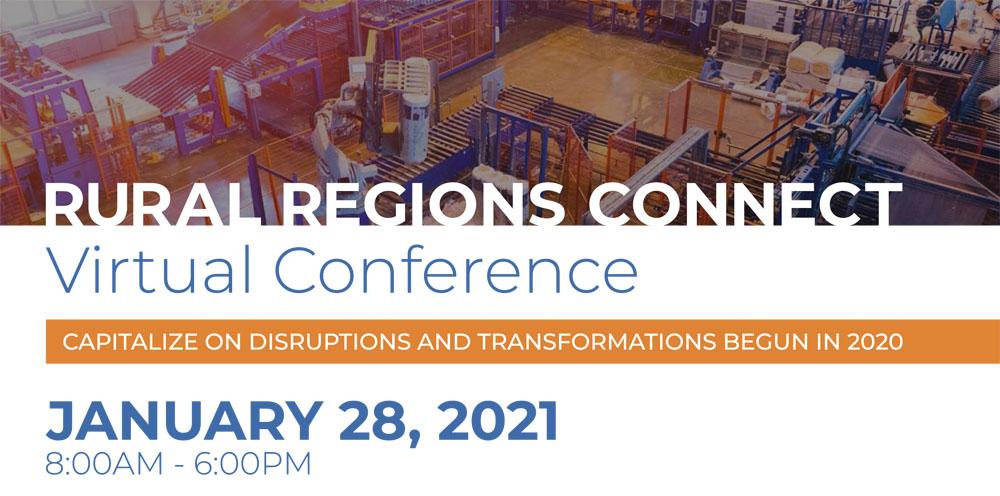 Rural Regions Connect Virtual Conference - Thursday, January 28, 2021
Make 2021 the year you capitalize on past disruptions and transform your business!
The Rural Regions Connect Virtual Conference is not a webinar. Think of this conference as an interactive access point for California Rural Region businesses to reach leading experts in top industries and receive guidance on capitalizing on disruptions and transformations begun in 2020 and accelerated due to the COVID-19 pandemic. 
The goal of this conference is to provide attendees with key information to assist with the business decision-making process; deliver sound advice on how to leverage new opportunities; and provide direct access to state, federal, and international business services.
Three Ways to Participate!
Innovative Presentations: Explore industry innovation with experts across the public and private spectrum
Personal Sessions: Leverage resources to advance business growth opportunities with private business panel sessions
One-on-One Networking: Request in-person connections with any/all attendees and speakers