No cost training program for new home daycare businesses
Posted On:
Friday, September 15, 2023 - 6:02pm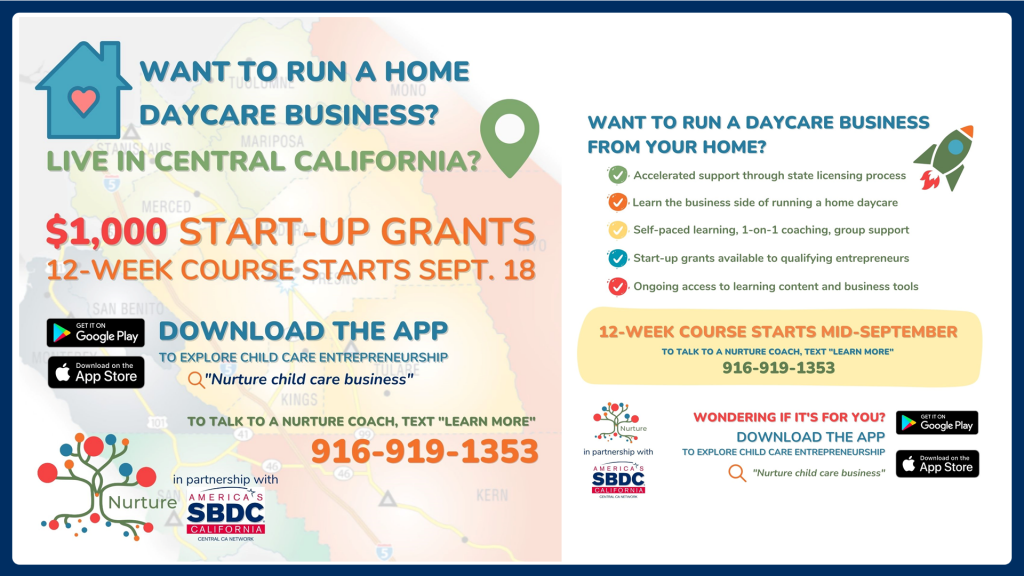 Nurture is a nonprofit that works with community-based organizations, small business development centers, and child care resource and referral agencies. They provide child care training programs for aspiring entrepreneurs interested in starting a home daycare business. The upcoming 12-week child care course will provide training, mentoring and grant assistance for new startup home daycare businesses. Set to begin Sept. 18 in English and Spanish, the program is available at no cost through the Central CA SBDC network service area. Text "learn more" to 916-919-1353 and talk to a Nurture Coach!