Primary tabs
WEBINAR: Managing Your Small Business Beyond the Pandemic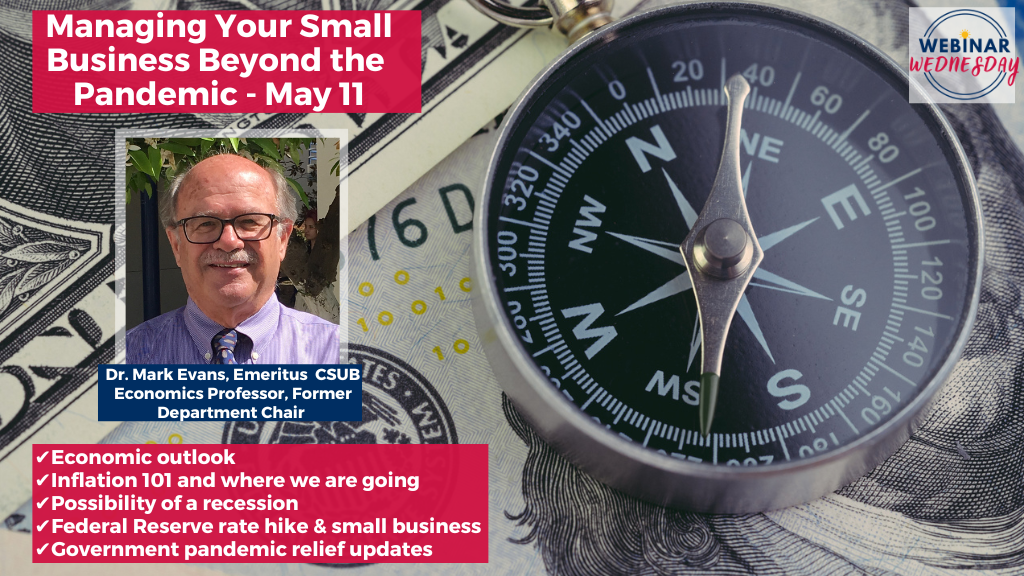 Wednesday, May 11, 2022 -

12:00pm

to

1:00pm
Host and SBDC director, Kelly Bearden will begin the webinar with updates on remaining available government pandemic relief programs and small business recovery opportunities. 
Kelly will be joined by Dr. Mark Evans, professor emeritus and former chair of the Economics Department at CSUB to discuss the possibility of a recession, drivers of inflation, and what the recent interest rate hike by the Federal Reserve will mean for small businesses.    
Questions from attendees will be taken during the live webinar.           
This marks the 113th in the weekly "Webinar Wednesday" series that provides reopening and current pandemic relief updates on available federal, state, and local funding options, tax credit programs, employee programs, and other opportunities helpful to employers and business owners.  
The SBDC provides free one-on-one consulting to help small business owners. New and existing businesses can sign up for assistance by clicking here!