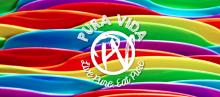 "I do not know what I would have done without the Valley Sierra Small Business Development Center. Tim Douglas helped me understand my loan with the previous PURA VIDA business owner, to negotiate my loan payoff, and to assist me with the application for an SBA 7A loan to pay off the original loan. I would enthusiastically recommend SBDC services to any starting or existing business facing the challenges of today's pandemic economy." – Jill Wiggs, Owner of Pura Vida Shaved Ice
More Info:
Website
Pura Vida Shaved Ice is well known in Modesto, Ca, for its Homemade shave ice flavors, espresso drinks, red bull infusions, smoothies, ice cream sundaes, root beer floats, and delicious hot cocoa. Jill Wiggs, the CEO of Pura Vida acquired the business in 2018 and in January 2021 requested assistance from Valley Sierra SBDC. Jill came looking for advice on an existing microloan for her business as well as some COVID funding programs. Since then, Jill has been helped with a myriad of her business needs. 
In 2021, Valley Sierra SBDC consultant, Tim Douglas worked diligently with Jill to help pay off the loan used to acquire Pura Vida and assisted her apply for COVID grants and loans. Jill was able to receive EIDL, PPP, and the California Relief Grant! Jill Wiggs was also able to work with consultant Steve Keyzers on the business's Employee Handbook and other H.R. needs.