CA businesses: Are you ready to grow online?
Posted On:
Thursday, February 18, 2021 - 12:01pm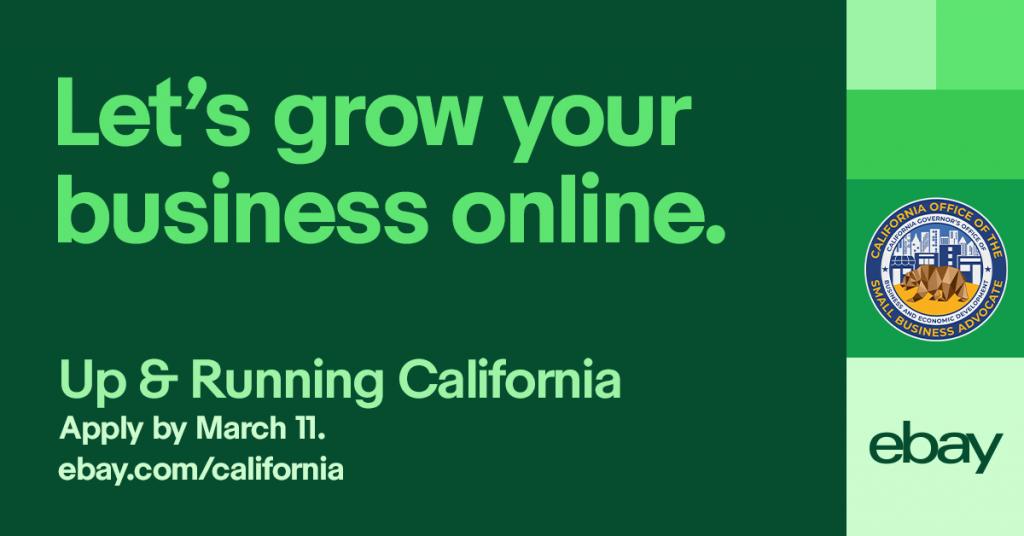 In partnership with the California Office of the Small Business Advocate, eBay is announcing the launch of the Up & Running California program. Through the program, up to 300 California small businesses will be selected to participate in this six-week interactive ecommerce training program designed to help them get and grow online. 
Interested businesses must apply to participate in Up & Running California. The application period opens on February 18 and closes on March 11. Program benefits, eligibility details, and application link can be found at ebayinc.com/up-running-california/