How are businesses financed?
Posted On:
Monday, December 18, 2017 - 2:28pm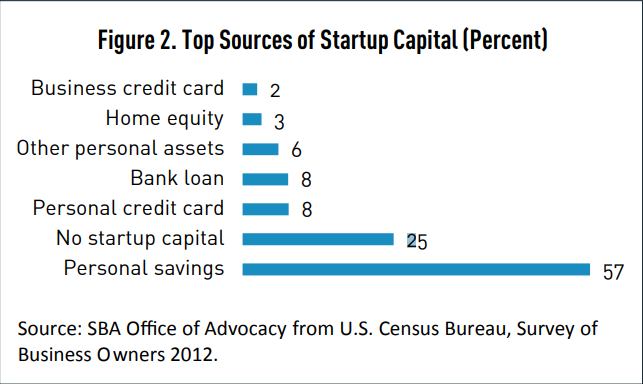 Published report by the SBA's Office of Advocacy 
Startups make heavy use of personal equity and traditional debt, with over half using their own personal savings (Figure 2). Census Bureau data show that employers made greater use of financing than did non-employers, but also continue to rely on personal savings.Roughly 30% of new non-employer firms and 7% of employer firms used no startup capital.
Need help finding money to start your business? Contact us for free, confidential assistance.